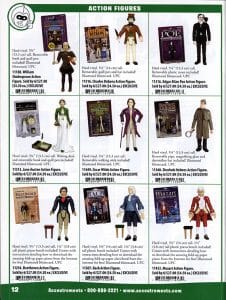 I'm a huge fan of novelty items. Currently, my office is adorned with miniature opens in a new windowrubber ducks, librarian action figures, small stuffed animals, and other cute-funny-quirky trinkets. These make great conversation pieces and delight others, as well as amuse me.
I've found that "novelty" is often used as a catch-all term for miscellaneous items that don't fit into traditional categories of toys, games, and dolls. For example, opens in a new windowpractical opens in a new window jokes, opens in a new windowmagic tricks, opens in a new windowsouvenirs, and opens in a new windowlicensed products are considered novelty items.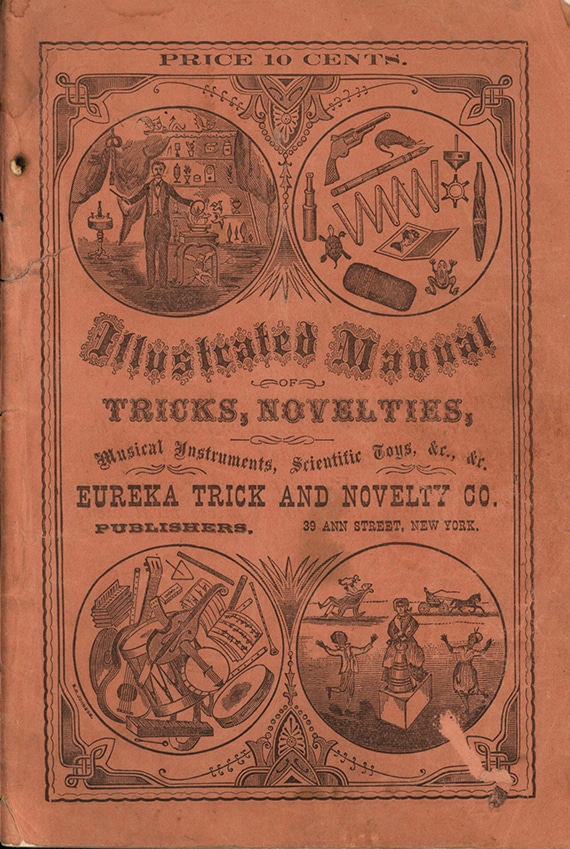 Some manufacturers, such as Accoutrements and Basic Fun, Inc. even specifically cater to the "Gift, Novelty, and Souvenir" industry. Some novelty items are geared toward nostalgic adults. Childhood toys such as the opens in a new windowFisher-Price Corn Popper and opens in a new windowEtch A Sketch can be purchased in miniature form as key chains. Tiny versions of playthings aren't the only popular novelty for grown-ups; the offbeat opens in a new windowBig Mouth Billy Bass, an animatronic singing wall-mounted fish activated by motion sensor, became all the rage in the 2000s.
Novelties have wide representation in The Strong's collections, from the opens in a new windowPet Rock of the 1970s, to the iconic opens in a new windowMagic 8 Ball, to numerous opens in a new windowlicensed products. The opens in a new windowBrian Sutton-Smith Library and Archives of Play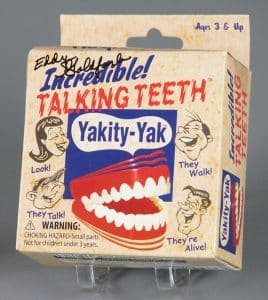 holds more than 700 novelty company trade catalogs, with the oldest ones dating back to the 1870s. In addition, the 21,000 comic books within the library's collection contain lively advertisements for novelty items. (Mail-order ads for relatively inexpensive items such as opens in a new windowX-ray glasses, voice throwers, and sea monkeys can easily be found in comic book pages from the 1960s through the 1980s.)
opens in a new window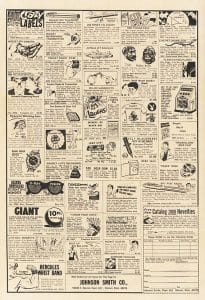 Most novelty items never become "the must-have" toy or fly off store shelves because of high demand; they subtly occupy retail counter spaces and wire racks, piquing the interests of passers-by. These items simply provide entertainment value in one form or another, and I will personally continue to collect and display novelties for as long as I can. Now, does anyone know where I can get my hands on a T-Rex bobble head?